I've had my Trailstar for nearly six months now and in that time it's been with me on pretty much every trip. I've been super impressed with how stable it is in the wind and how easy it is to set up and have really enjoyed using it. So for no real reason and in no particular order here are my top 5 Trailstar pitches to date: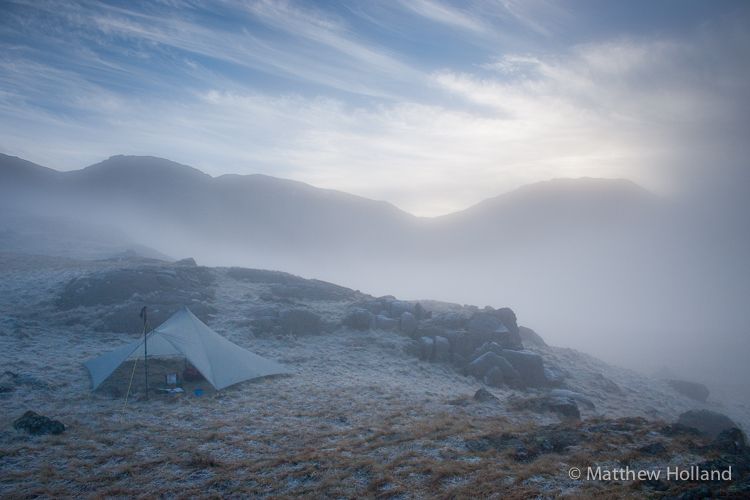 It really is a superb shelter and I'm looking forward to using it a lot more this year, including on my upcoming four night trip to the Lake District which will hopefully be next month. It's quickly become my go-to shelter and my Laser Comp hasn't seen much use since the Trailstar arrived, It'll be interesting to see if the Trailstar remains my first choice once I've had chance to use the Cuben DuoMid a little more.
A couple of things worth keeping in mind and the only real downsides of buying the Trailstar are the waiting time and also that it does require sealing (Silnylon version). When I placed my order the waiting time was given as 13 weeks however it arrived in 8, the waiting time wasn't really an issue for me as I didn't need it in a hurry and other than waiting for a dry day the seam sealing really didn't take long at all,
as soon as I managed to get it sealed I took it to the Lake District for its
first outing
.
I chose not to thin the supplied Silnet and just brushed it on straight from the tube but if I was to seal anything again I'd definitely use Martin Rye's method for a neater finish.
I'm sure anyone thinking of buying a Trailstar will have scoured the internet and found plenty of reviews etc but I thought I'd share a few of the online resources which helped me make my mind up and finally click buy:
Mountain Laurel Designs Trailstar Page
Colin Ibbotsons excellent PDF review via Andy Howells site
Trailstar Wars from Chris Townsend
Martin Rye via Summit and Valley
Steven Horners review and pitching guide
Dave Linterns long term review on SectionHiker
Pitching options from Joery
Tony Hobbs youtube channel
A video tour inside the Trailstar from Bryan Waddington
For anyone considering buying the Trailstar, I'd highly recommend it.
Matt
Follow @OutdoorsMH